Transaction Monitoring Validator (TMV) is an innovative RegTech approach allowing for ongoing, frequent
testing and validation of transaction monitoring systems
in line with current regulatory requirements.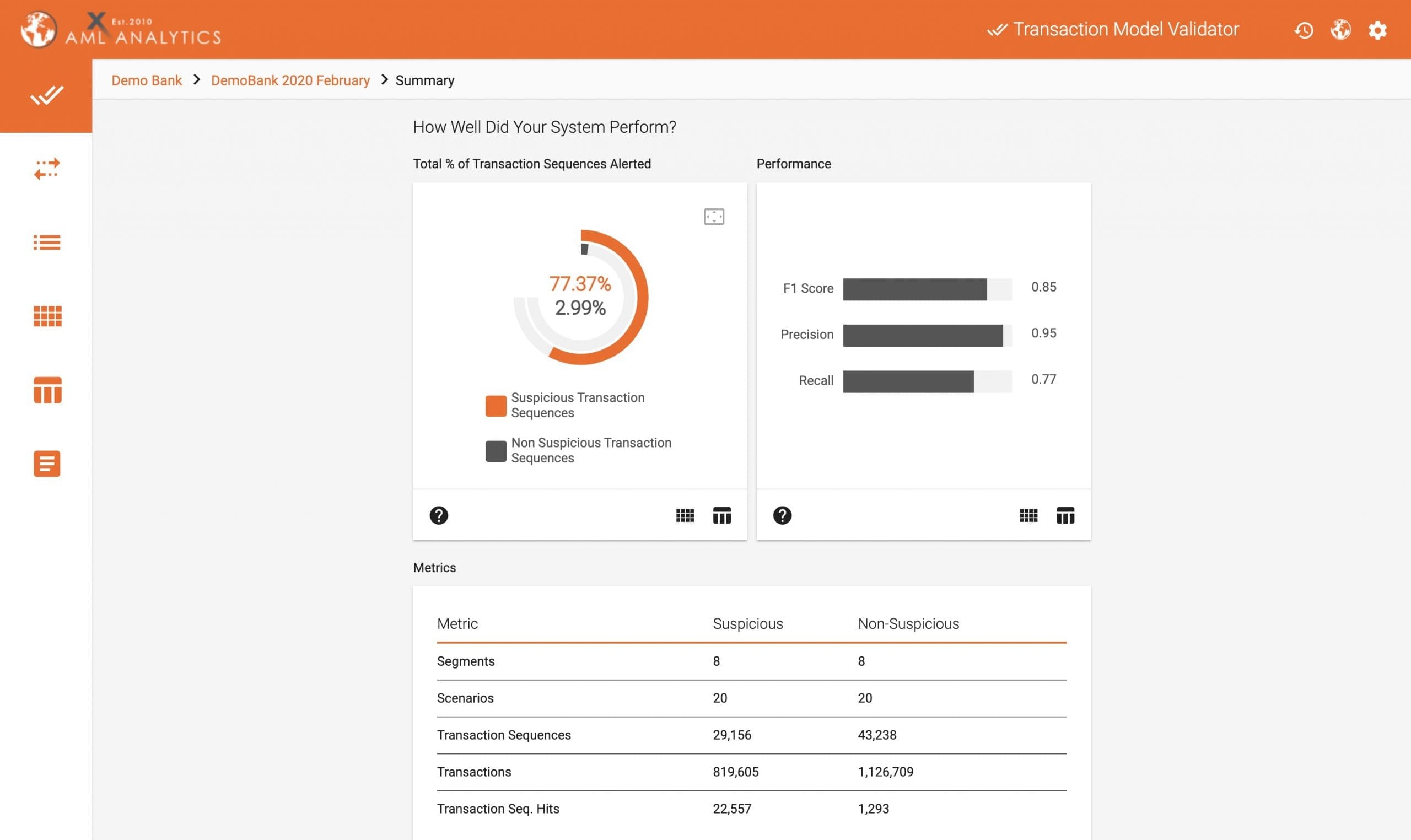 Validate suspicious and non-suspicious scenarios ​
AML Analytics has developed Transaction Monitoring Validator (TMV), a unique solution to enable financial institutions to validate their suspicious and non-suspicious scenario detection activity across multiple business segments.
TMV provides transaction monitoring scenarios, rules and settings validation enabling financial institutions to take a proactive approach in ensuring that existing scenarios work to indicate financial crime risk.
TMV has been created in response to increased international regulatory guidance on transaction monitoring which has driven a market need for an innovative RegTech approach. It allows for ongoing, frequent system testing and validation in line with regulatory requirements.
Synthetic data solutions​
TMV will help a financial institution to understand if scenarios are effective and functioning as expected, and to recognise what changes need to be made to threshold parameters to mitigate the ever-changing risks of financial crime.
AML Analytics generates synthetic data to validate each scenario specifically to defined segment and threshold parameters not just once but multiple times and with multiple variations of transactional sequences. Our synthesised data is designed to mimic real transactions from customers.
Our technology is system agnostic and testing is carried out without any IT integration or access to customer data. There are no data protection issues and total data security is ensured. TMV has been developed in line with globally recognised best-practice and according to current guidance from regulators in response to the EU's Fifth Money Laundering Directive and New York State's Part 504 AML Regulations.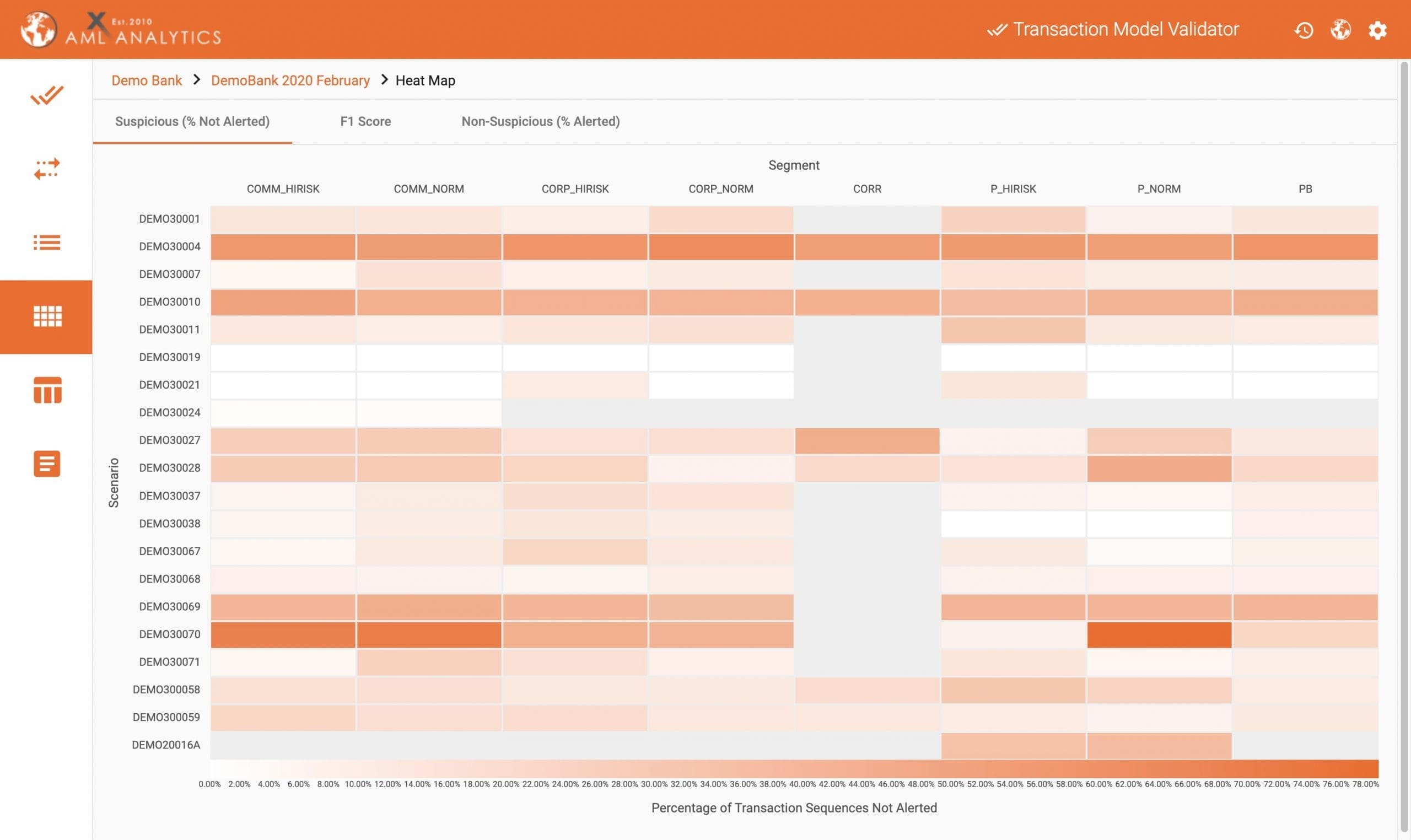 Cutting-edge RegTech and SupTech testing, validation and risk assessment solutions for financial institutions and regulatory authorities.