We help regulators and financial institutions from all over the world combat risk, meet regulatory requirements, and ensure robust detection systems are in place.
A career with us would see you working with brand-new SupTech and RegTech technologies and solutions, striving to create solutions to protect the global financial system from criminals and terrorists.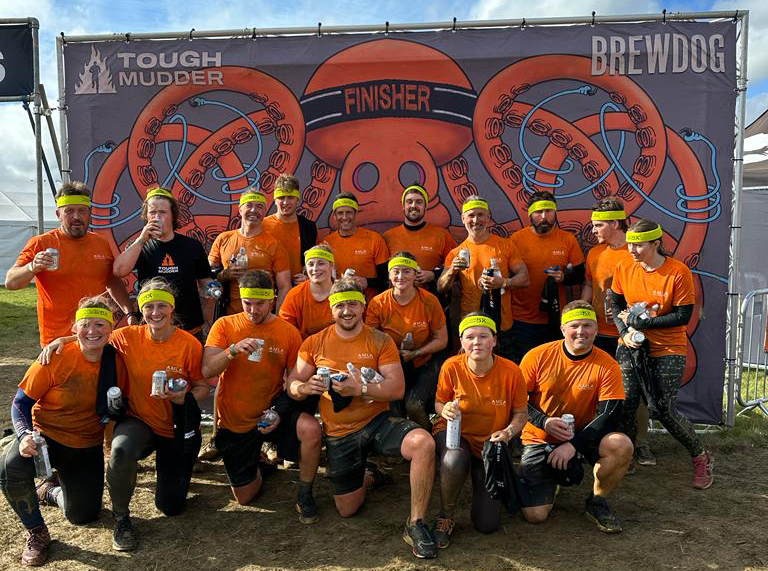 We're growing at an exciting rate, and as a tech company, we're always open to exceptional IT talent joining the AML Analytics team.
If you exceed in your role and are looking for a new challenge in financial crime technology, we'd love to have a chat, so contact us at:
careers@aml-analytics.co.uk.
At AML Analytics we want to become the go-to provider of AML/CFT RegTech and SupTech to financial institutions, crypto exchanges, virtual currency businesses and regulators around the globe. We aim to ensure that every sanction screening and transaction monitoring system in the world is performing correctly and alerting as expected.
We understand that a career is so much more than a job. From great personal development opportunities and home-cooked lunches to hybrid working and an office gym, building a sense of community for our employees is at the heart of what we do. 
Our Hampshire head office
Our Hampshire head office, Thruxton Down House, is a large, converted manor house located just on the outskirts of Andover, Hampshire. Sitting ever so slightly off the A303, we are easily accessible by car from many villages, towns, and cities, and are surrounded by greenery and large, open spaces.
Inside, we offer a clean, modern feel, where you'll find a fully equipped gym, our very own personal trainers and chef, fantastic people and probably the odd dog or two roaming the corridors.
Our Málaga technology hub
Right in the centre of Málaga you'll find our new technology hub, brimming with the great minds of our overseas colleagues. Offering such wealth of highly trained IT professionals from the local University, favourable office locations and direct flights from London each day, Málaga proved to be a fantastic place for AML Analytics to invest in.
Andalucía is also a beautiful part of Spain, making it a wonderful place to travel to and experience while working for AML Analytics.
Without the friendly faces below, the environment here at AML Analytics wouldn't be what it is today.
No matter where you work in the company, we ensure integration and compatibility between teams to encourage a real dynamic, collaborative nature.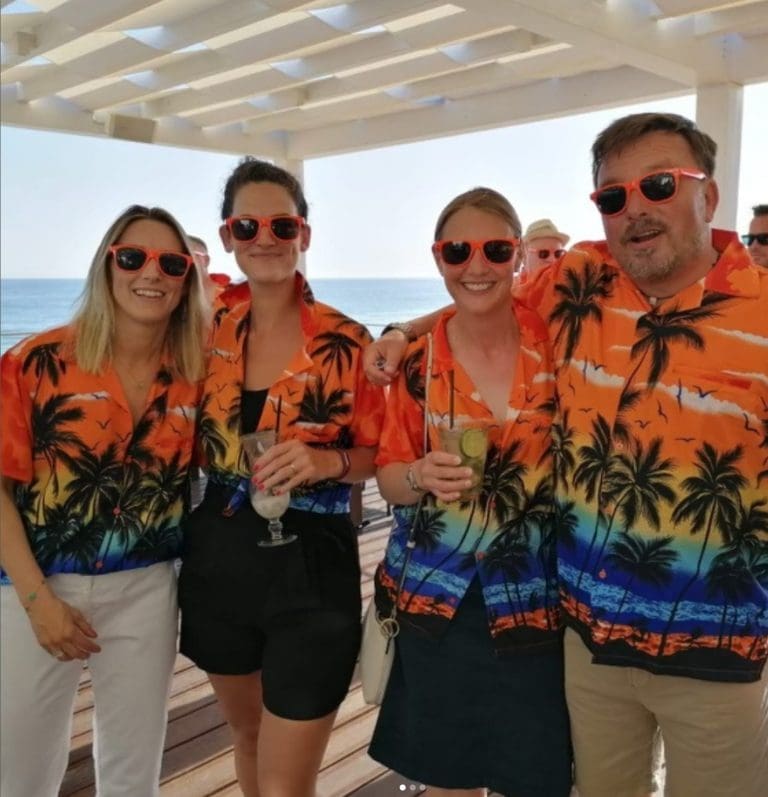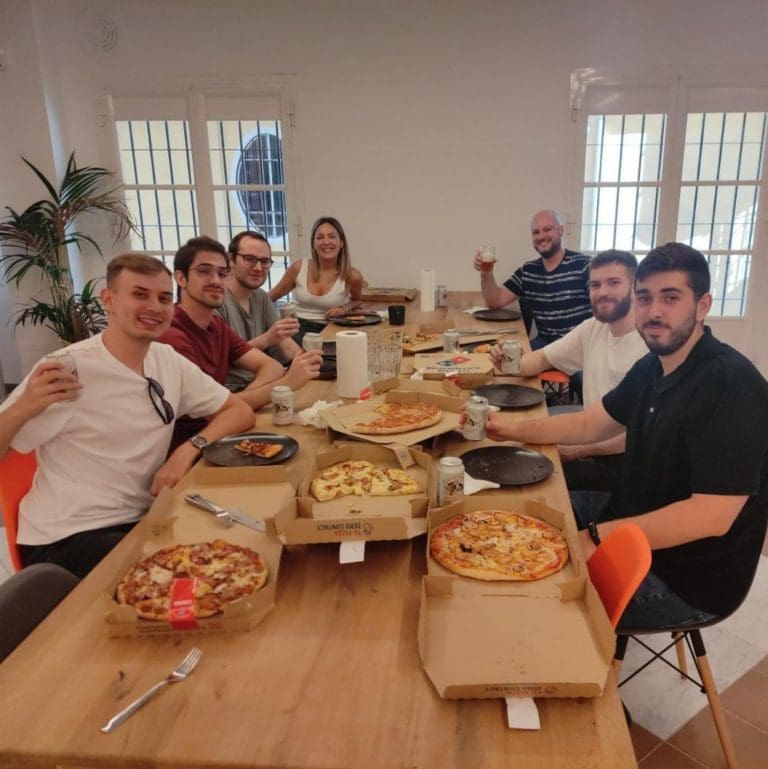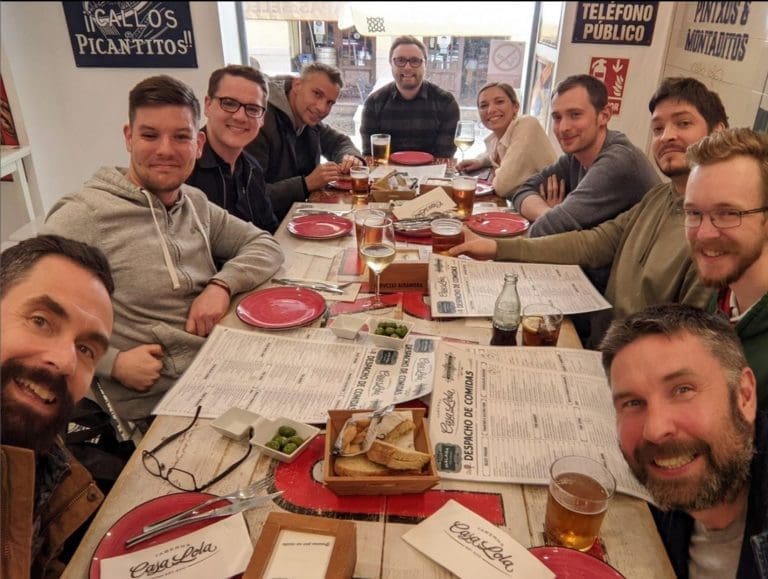 Yes, we have bees here at AML Analytics, and our fellow workmate, Nathan, moonlights as the Thruxton Down House beekeeper. We make and sell our very own honey, and any proceeds made go back into caring for our bees.