The free
Sanctions Alert Service (SAS)
from AML Analytics
provides details of real-time updates
to important sanction lists worldwide, allowing financial institutions to
monitor sanction list changes
as they happen.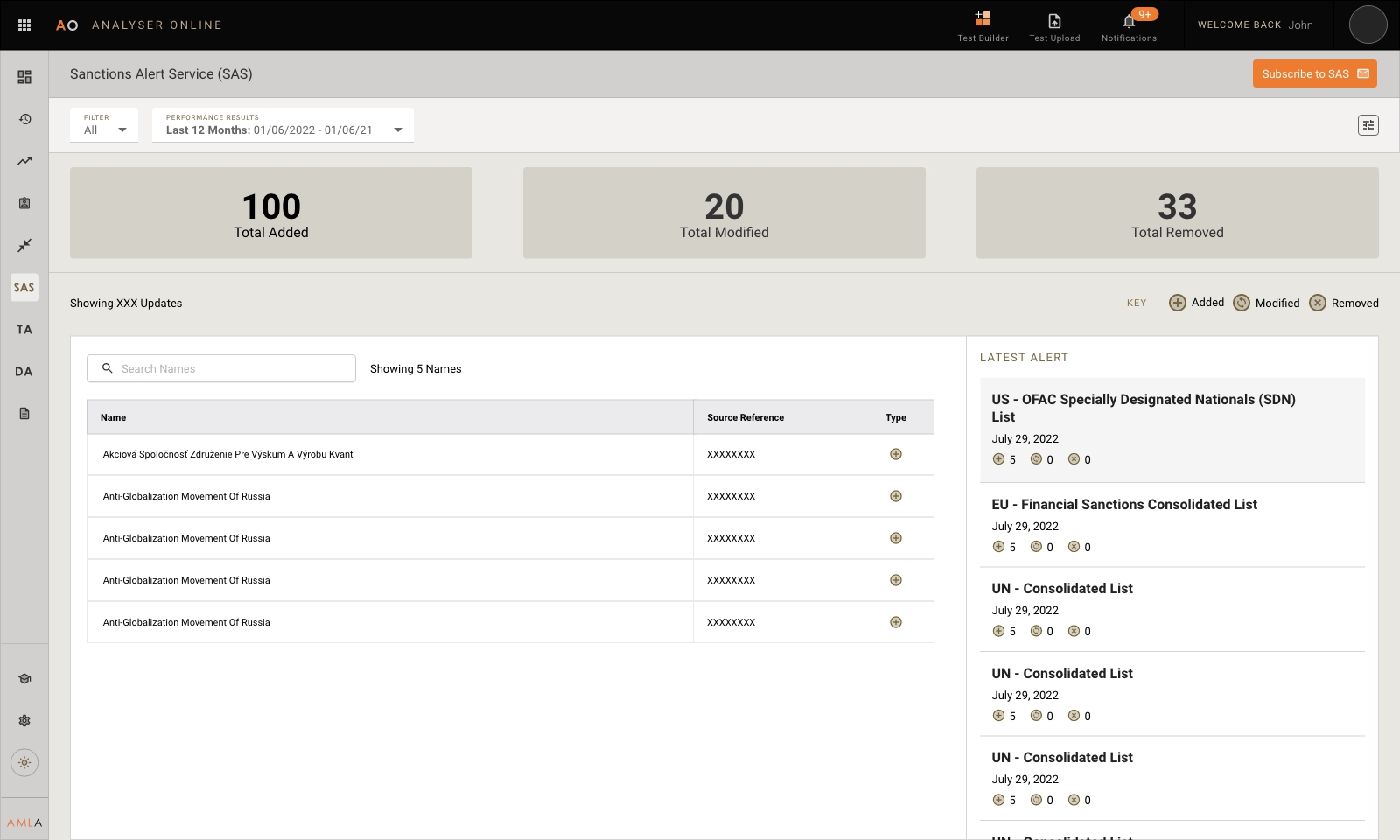 Round-the-clock notifications
The free Sanctions Alert Service (SAS) from AML Analytics provides details of real-time updates to important sanction lists worldwide, allowing financial institutions to monitor sanction list changes as they happen.
The number of names on sanction lists around the world is rapidly increasing as more and more individuals, entities, countries, territories, vessels and aircraft are sanctioned. The BICs (Business Identifier Codes) of sanctioned financial institutions may also be included on sanction lists.
This means more official updates to sanction lists as new records are added and existing records are deleted or modified.
The ever-changing nature and complexity of sanction lists must be managed carefully by financial institutions and AML Analytics is here to help.
Reduce list provider dependence
Financial institutions are continually at risk of using old data when checking customers and transactions against official sanction lists. If old data is used, there is a risk that names on important sanction lists are not being captured by screening system technology.
If this occurs, sanctioned individuals are then free to access financial services and products. Financial institutions must therefore ensure that sanction list data received from list providers is current and that data in their Business As Usual (BAU) and User Accepted Testing (UAT) environments is regularly reconciled and updated.
AML Analytics monitors all significant sanction lists around the world for updates, additions and deletions.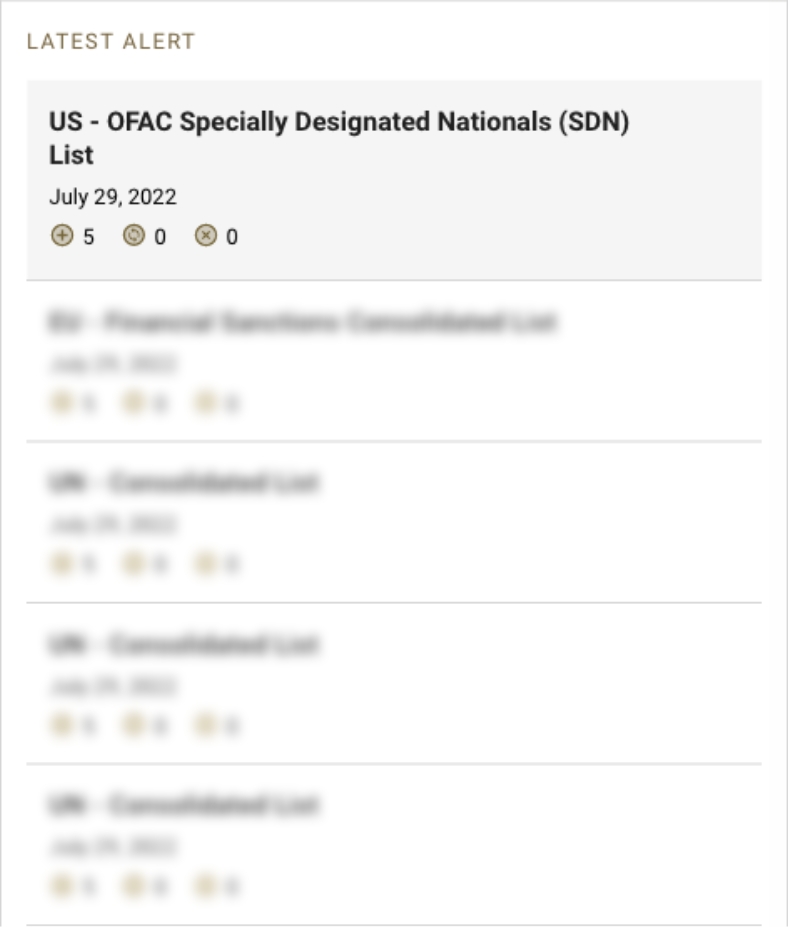 Subscribe to our free Sanctions Alert Service
Cutting-edge RegTech and SupTech testing, validation and risk assessment solutions for financial institutions and regulatory authorities.