One-off customised tests designed and created according to
specific requirements
and
corporate risk
appetite.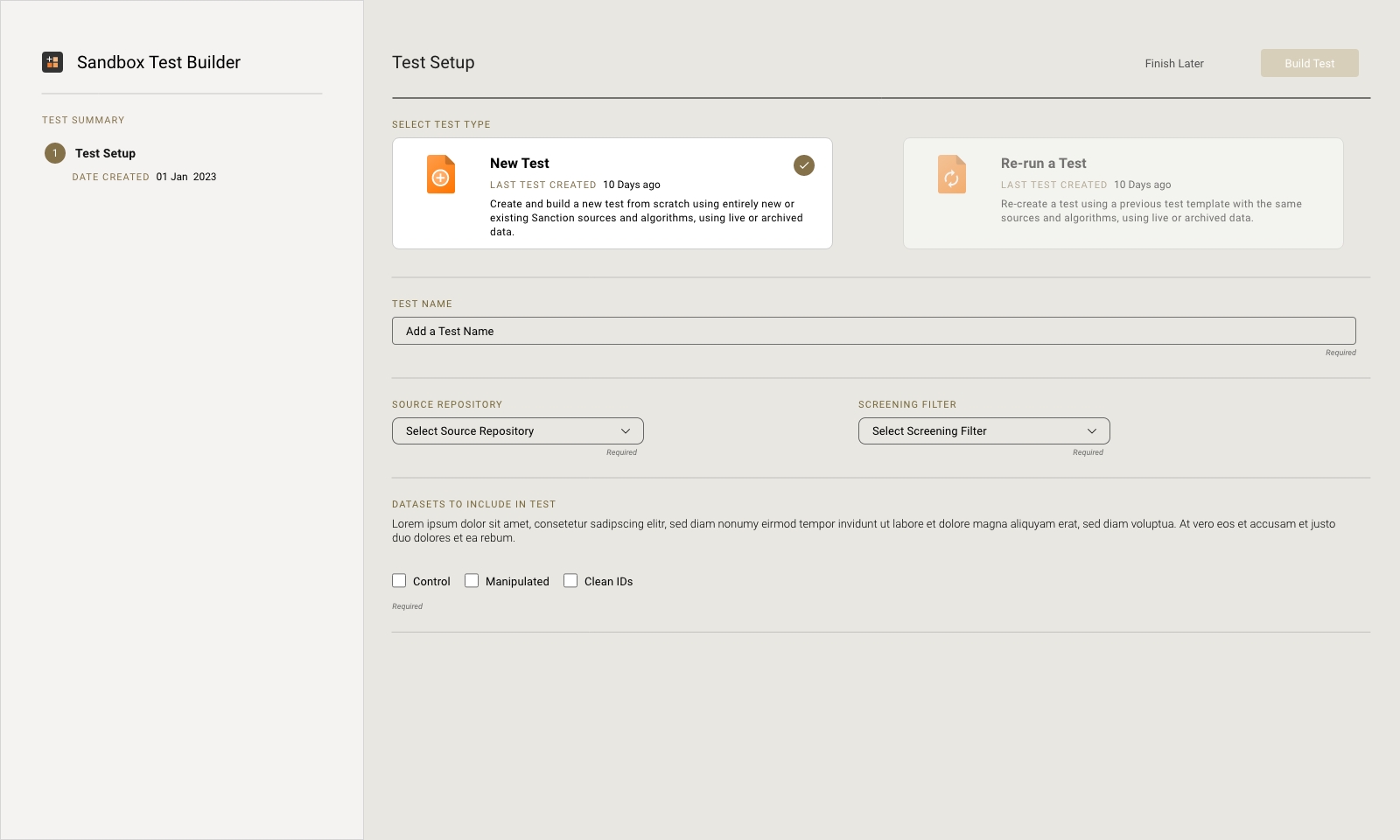 AML Analytics offers bespoke testing for sanction screening systems whereby we will design and create a test according to a customer's specific testing requirements, a customer's jurisdiction, and risk appetite in terms of sanction list selection and test record type. 
A customer may specify if a screening system's fuzzy logic matching capabilities are to be tested with the inclusion of different algorithms to manipulate records in the manipulated test file and if a risk adjusted score to amend the result of risk decisions already made should be included. Control test records can also be included to test the pure matching capabilities of a screening system.
Support your own objective
Bespoke testing for sanction screening systems can be carried out to support a specific business objective such as the selection of a new vendor, a screening system upgrade or an internal audit process. Our Bespoke tests will ultimately help a financial institution understand the efficiency and the effectiveness of a sanction screening system.
AML Analytics are able to supply Bespoke tests to assist financial institutions with the fine-tuning of a sanction screening system and also with the testing process of multiple system thresholds.
Test results will be available to view in Analyser Online where you can carry out detailed analysis of results and False Positive rates by viewing test records that have hit and missed in the granular level detail that is now expected by regulators. 
Bespoke testing can be arranged on a monthly, quarterly or annual basis as periodic sample testing, or merely as a one-off test.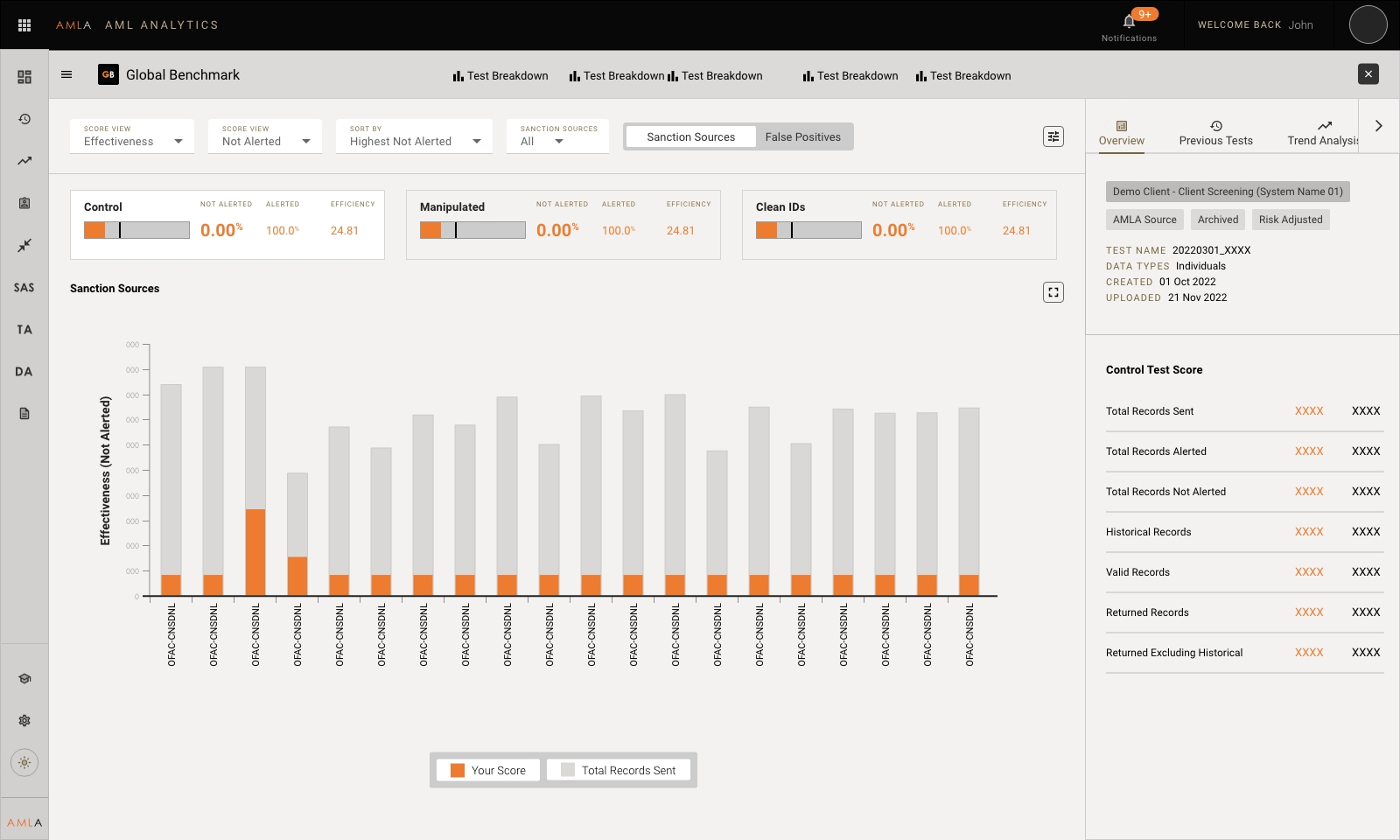 Cutting-edge RegTech and SupTech testing, validation and risk assessment solutions for financial institutions and regulatory authorities.