Building a bigger future at AML Analytics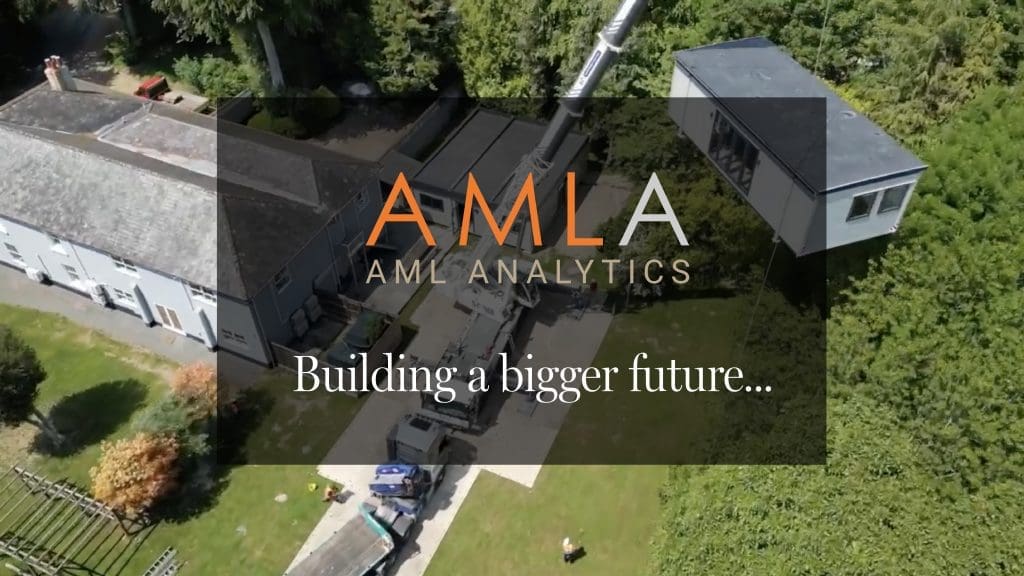 AML Analytics has recently expanded its head office in Hampshire to accommodate the growth of our various teams. This has been done by installing brand-new eco buildings within the grounds. Click on the video below to view the dramatic delivery…
Over the past few months, we've hired lots of talented individuals to help with the rapid growth of our business within the AML/CFT technology landscape. This is due to increasing global demand for our unique RegTech and SupTech and our extensive work with regulatory authorities.
With our sanction screening and transaction monitoring solutions in such high demand, it's no surprise that our IT team has seen the most additions, with more talented individuals joining the team to support the growing demands of our business.
Our presence in the Caribbean and the UAE is expanding, with specific interest in our Thematic Review work where we help regulators test the sanction screening and transaction monitoring systems of their regulated entities to raise AML/CFT standards. Our customer experience and operations teams have been working around the clock to deliver these projects.
However, it's not just in our UK office we are seeing growth, but at our technology hub in Málaga too where we are building specialist IT and operations teams. Our colleagues overseas play a crucial role at AML Analytics providing local expertise in a global market.
If you are interested in joining our team, please visit our careers page and get in touch!
---